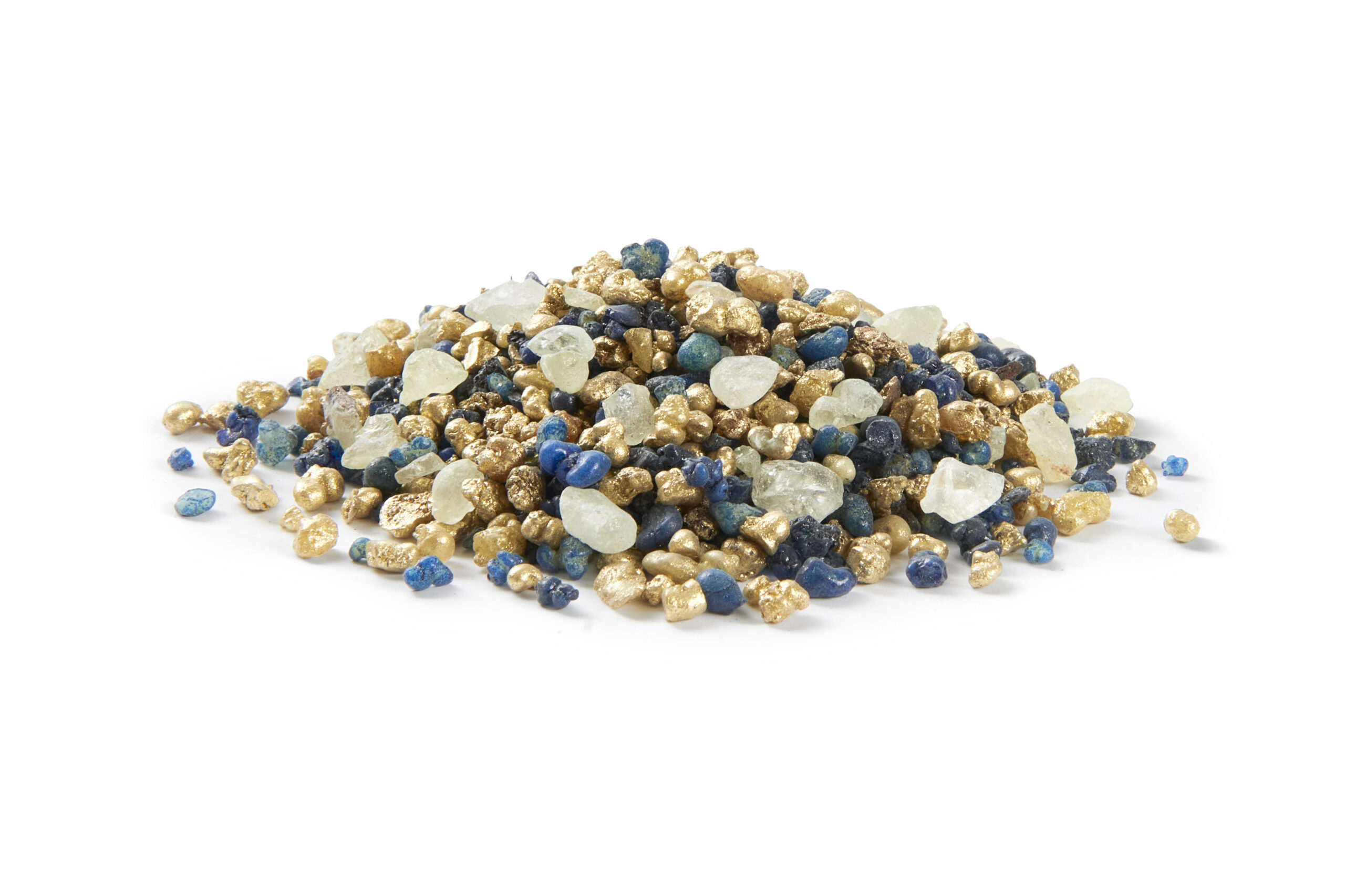 Perpetual Help
René Schönefeld's incense Perpetuel help is a mixture of gold, blue and clear glazed gum granules. Perpetuel help has a classic fragrance and a sweet, slightly balsamic aroma.
Perpetuel help is a blend of two types of gum granules (Olibanum and Gum Dammar). These granules are obtained from different gum trees, in particular the African Boswellia Papyrifera and the Asian Shorea Wiesneri, a gum tree originating from East-India, the Philippines and Indonesia. The granules have been washed in perfume oils and are colored with pigments which are all EU-approved.
Perpetuel help is an incense meant for use in rituals. Burning incense is a rich sensory experience and it should preferably be burned on charcoal tabs specifically designed for incense burning. This incense should not be used as a food additive or for pharmaceutical purposes.
Characteristics
Siftings: granule size between 1.5 and 3.5 mm
Packaging
500 gr box: mastercase
contains 32 boxes
5 kg bag: mastercase
contains 4 bags
Rich
Traditional recipe
Top quality